Get a Sneak Peek of "Footprints of Faith" by Kiran Java:
Sign Up for a Free Review Copy of the Chapter 1 post.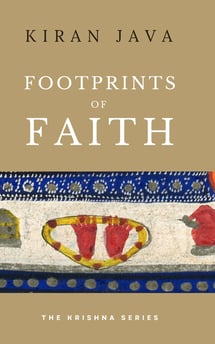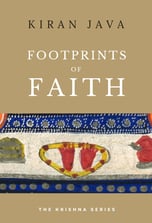 An exciting literary journey awaits as author Kiran Java prepares to unveil her upcoming book, "Footprints of Faith." While the finishing touches are applied to this captivating masterpiece, readers are being offered an exclusive opportunity to experience the magic firsthand with a complimentary review copy of Chapter 1.
To receive your complimentary review copy of Chapter 1 and be among the first to embark on this literary journey, simply submit your email address below:
In the vibrant tapestry of 15th-century undivided India, Thatta emerges as the stage for an extraordinary tale of belief and devotion in 'Footprints of Faith'. This captivating saga follows the journey of Narayandas Lohana who is graced by the great 'bhakti' master Vallabhacharya. As part of a sacred tradition of ancient India, the master bestows him with his footprints made with crimson turmeric. Amid trials and self-discovery, Narayandas sets out on a quest for connection with the divine and compassion towards fellow Vaishnavas, a tale that resonates across time.