My First Book of Kathak Dance (Kathak Classical Dance Series)
My First Book of Kathak Dance by Kiran Java is part of an initiative to bring Kathak Classical dance to a wider audience.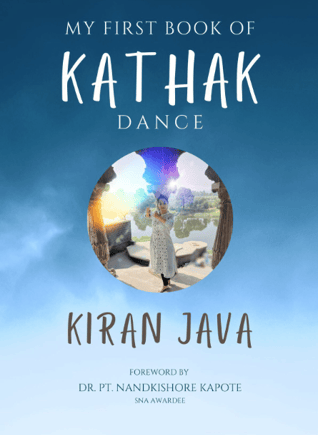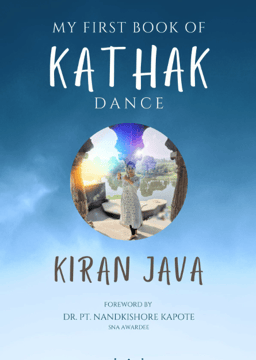 If you are curious about this Kathak dance form or are a beginner student, this book contains ample information to pique your interest. The information presented in this book also supports the student who will appear for their 'Prarambhik' level exams.
A noteworthy inclusion is the presentation of the first five hand gestures, as described in the Abhinaya Darpan text. Also for the first time ever, positions in Kathak and movements of Kathak have been included in a beginner's book.

The book lays out the history of Kathak, and the nature of the dance form and includes a list of terminology used in Kathak teaching and Kathak repertoire. It also includes information on Teen Taal in Hindustani Music and features Kathak compositions each of Tihai and Todas.
Kathak classical dance forms part of the Indian Classical dance pantheon and is one of the eight classical dances of India. Kathak is the only classical dance belonging to North India. This series by Kiran Java adds to the knowledge base of Kathak dance theory and practice. The information provided by the books in this series is useful to both students as well as those curious about the dance style. Some of the interesting pieces of information in the books demystifies the prevalent fallacies surrounding Kathak dance.