The Cat Who Scared Krishna & Other Tales by Kiran Java
21 captivating sacred stories for children and adults alike
SACRED NARRATIVESKRISHNAKRISHNA BOOKSKRISHNA STORIESWOMAN AUTHORPUSHTIMARGVALLABHACHARYA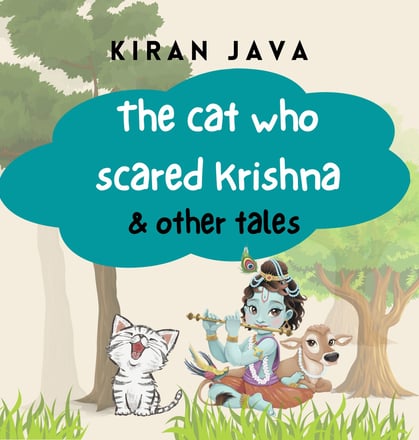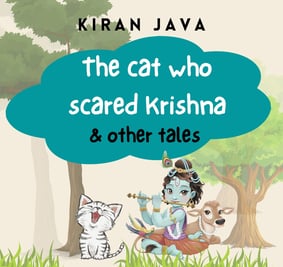 "The Cat Who Scared Krishna & Other Tales" by Kiran Java is a collection of 21 captivating sacred stories for children. These tales take readers on a journey through ancient India and introduce them to fascinating characters and events.
In the title story, a mischievous cat scares little Krishna with unexpected consequences. Other tales feature Krishna's lila pastimes in Braja with his friends, magical beings, and the demons whom he vanquishes.

There are nine tales that feature Vallabhachaya, a great philosopher and guide who lived in the 15th-century in India. The tales revolve around how he helps his students triumph over adversity in devotion and with his divine intervention helps them journey to a higher purpose. These tales are adapted from the famous Gokulnath's '84 Vaishnav Varta' and presented here for the first time as an adaptation for children.
Written in simple and engaging language, "The Cat Who Scared Krishna & Other Tales" offers young readers a glimpse into the rich cultural heritage of India and inspires them to explore the timeless values of compassion, kindness, and respect for all living beings.
This charming book is a must-read for children and families who enjoy sacred stories that entertain, educate, and enlighten.
Available on Amazon Worldwide